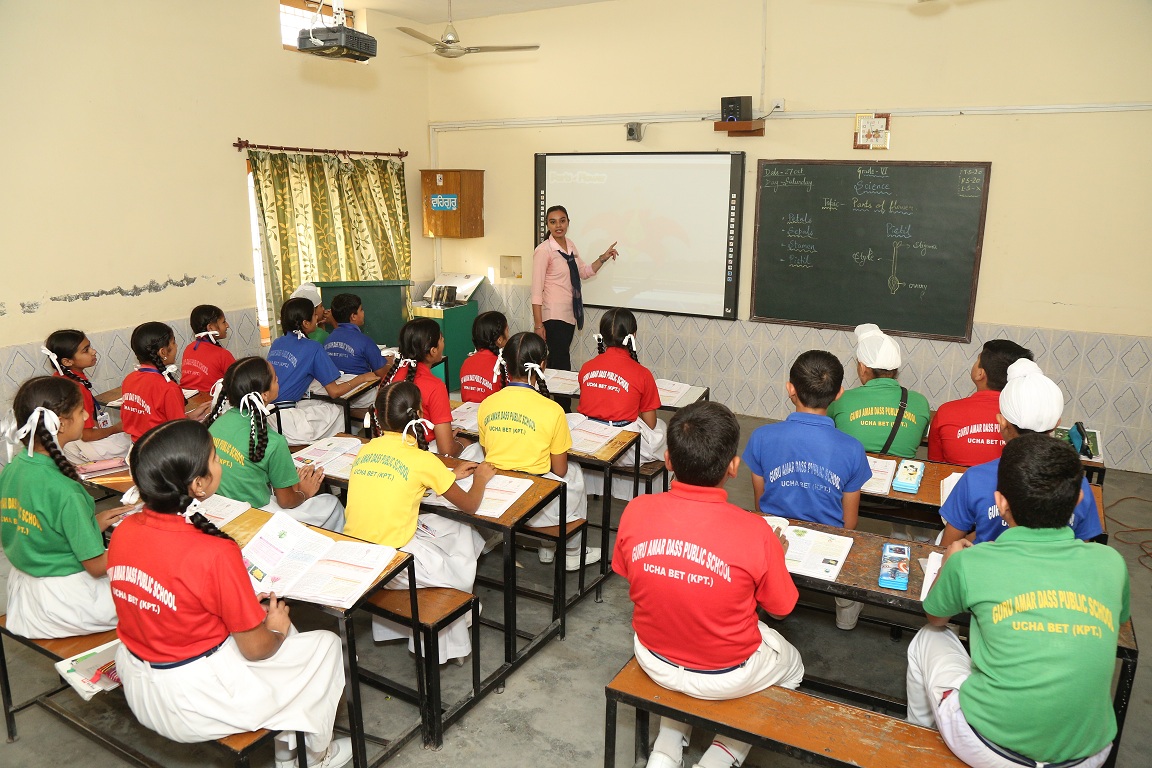 Whiz & Quiz Competitions was organised by NIIT in school premises. In this Competition, students of class VI, VII & VIII participated.
There were three teams for this competition i.e.
1. Master Mind
2. Mind Bogglers
3. Discovery Kids
There were four rounds for this competitioin i.e.
1. Knowing your world
2. Spell me right
3. Math Buzzer
4. Science Rapid Fire
The first round was based on Geographical, Historical and Political questions. In the second round, students were asked to spell the right spellings of given words. In the third round, questions related to Maths were asked. In the last round, questions related to science subject were asked. In this Competitiion I,II and III position were secured by Master Mind, Discovery Kids and Mind Bogglers respectively. Ma'am Principal Mrs. Sakshi Chopra and Mr. Ankur Gulati Technical - Cum - Mentor, felicilated the students with certificates. Ma'am Principal urged the students to improve their meta- congnition skills and study througly by rectifying 'how' and 'why' in the class.
Team Name of the Participants Position
Master Mind 1. Inderjit Kaur I
2. Khushkarandeep Singh I
3. Prabhpreet Singh I
Discovery Kid 1. Manbir Kaur II
2. Gurveer Singh Bajwa II
3. Navjit Kaur II
Mind Boggles 1. Simranpreet Kaur III
2. Harkirat Singh III
3. Kirandeep Kaur III


NIIT Smart Class Rooms

Besides making students feel at ease with computers by initiating them into computer education in their early formative years, the school also encourages students to use IT in their learning by using a cache of softwares that are made available to them. The electronic wonders blend joy with learning helping to reinforce class room learning with extended exercises and other experiences. All classrooms are equipped with Interactive Digiboard System with a PC connected to a dedicated Smart Class Knowledge Centre inside the School Campus.A trained Programme Administrator is deployed by NIIT to ensure real time technical and technical training support for teachers.

The teachers' computers in all smart class rooms are connected to a dedicated server installed in the Knowledge Centre through a campus-wide network. A powerful smart class application engine allows teachers to view and map relevant digital content for their classroom sessions as per their time tables and syllabus. Teachers use the digital resources such as animations, video clips and simulated models as part of their 35-40 minute class room period to teach the specific topics in smart class rooms, enabling a multi-sensory learning experience for students.

The learning becomes easier and permanent because of audio visual media. Practical demonstration of all the chapters through animation becomes effective to the student. Clarity & grasping of concept becomes easier. Scope for interactive method of teaching is more. Student's psychological fear towards monotonous subjects like Maths& Science can be eliminated. Students are exposed to world class teaching method.